1350 aluminum for bus bar
The 1350,1370 aluminum alloy is an aluminum alloy having a purity of 99.5% or higher, which is a very typical electrical conductive alloy. It is widely used in various electrical appliances, power equipment and other industries.
The
1350 aluminum bus bar
is commonly used in the power industry, and both copper and aluminum are suitable as electrical conductors, each with its own advantages. Busbars usually have two types of copper and aluminum. The main considerations for comparing two materials are: mechanical properties, electrical properties, reliability, cost, availability, etc. The advantages of aluminum alloy compared to copper are high strength, low density, good shape and low cost, which is also the reason why a large number of aluminum rows are used in the power industry.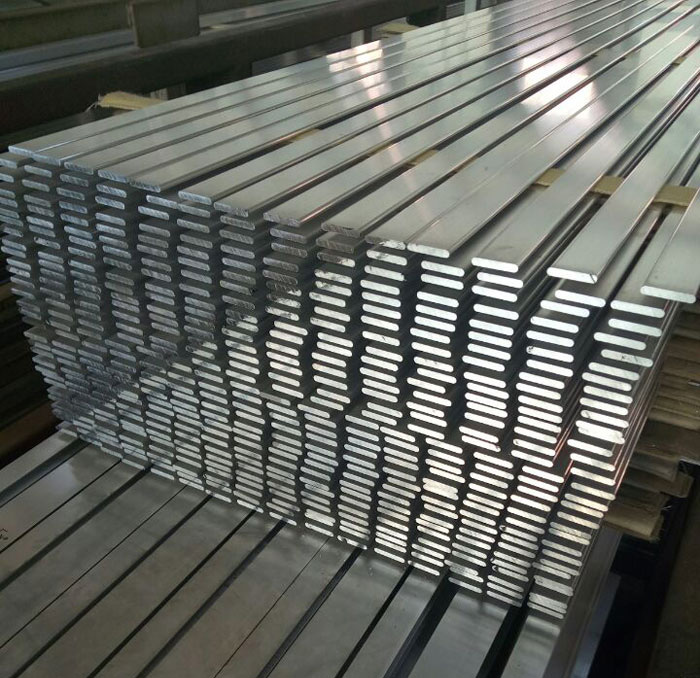 We are a top aluminum bus bar manufacturer, our engineers can help you choose the right aluminum busbars according to your needs. Our
1350 aluminum bus bar
can be up to 6 meters in length, between 10mm and 200mm in width, with a minimum thickness of 0.015mm and a maximum of 40mm. The 90 degree bend does not crack.
In addition, our main products include 1060 aluminum busbar, 5052 aluminum flat bar, 6063 aluminum flat bar, etc.