6101 aluminum flat bar busbar
6101 Aluminum Bus Bar:
Pure aluminum has a conductivity of about 65 percent of the International Annealed Copper Standard (lACS). Aluminum can be produced 99.99 percent pure; however, this purity is costly to achieve and the mechanical properties are low.
After World War II, a new conductor alloy, 6101, was developed which has considerably higher yield strength and better creep resistance than 1350. The alloy contained magnesium and silicon for high mechanical strength without significant reduction in conductivity. The strength of this alloy (6101) is obtained by suitable heat treatment, occasionally combined with some cold work.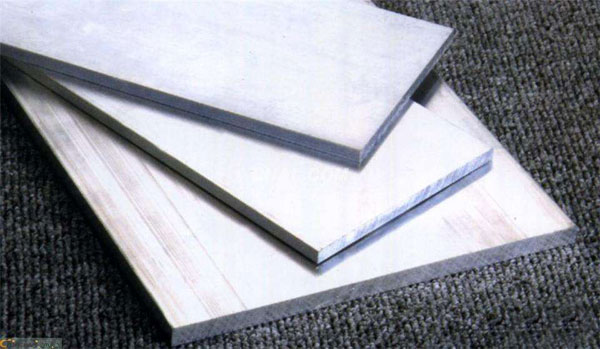 Temper T6
This is solution heat treated and artificially aged to max. mechanical property levels.
Thermal Capacity
The thermal storage capacity of aluminium is 0.214 cal/gram/°C. For copper it is 0.092 cal/gram/°C. Therefore aluminium has a thermal storage capacity of more than 2-3 times that of copper. This is used to advantage in wound transformers, as aluminium can withstand more surge and overload currents.
Conductivity
When the density of copper (8.89 gm/cm²) is compared to aluminium (2.91gm/cm²) and taking into consideration the conductivity ratio of aluminium to copper of 57% for grade 6101 aluminium, aluminium has approximately 1.85 times that of copper. Copper has a greater conductivity on an equal volume, cross sectional area basis.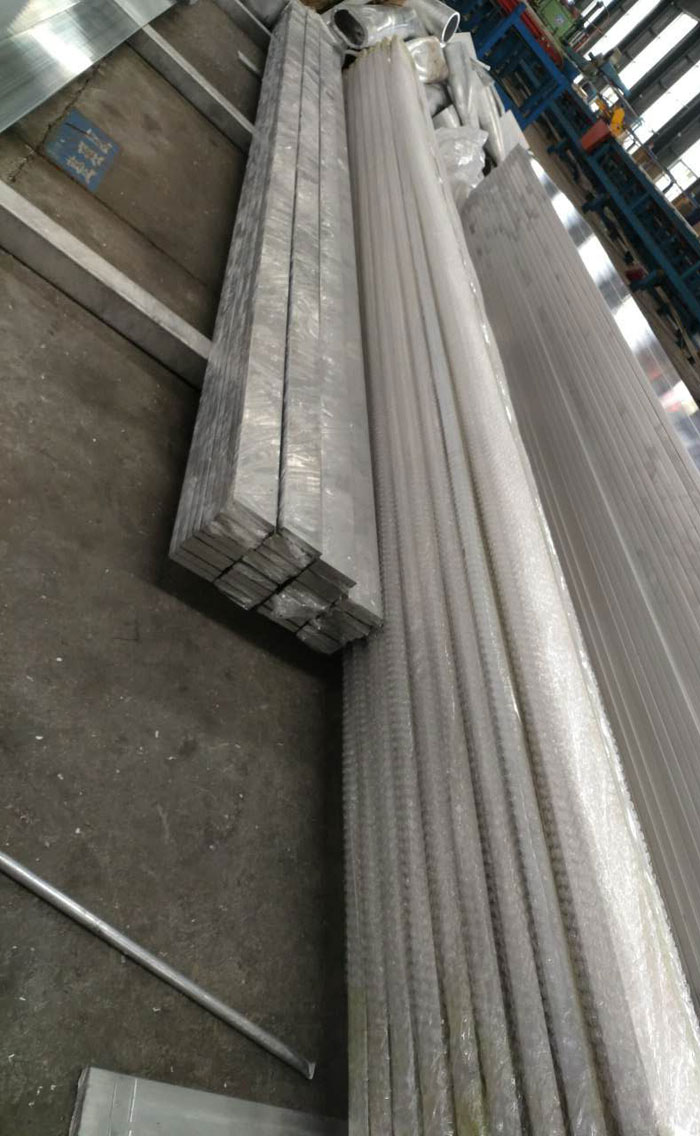 Mechanical Strength
Aluminium does have a lower tensile strength (37%) than copper for the same cross section of material. However, approximately 66% greater cross-section of grade 6101 aluminium is required to carry the same amount of current as would be required for a copper conductor, so the larger cross-section of aluminium approaches the tensile strength of copper for a given ampacity.
Flat wise Bending Radius
Type of Bar
Alloy and Temper
Thickness (mm)
Radius min.




Extruded
1350-H11
All
1 * thickness
6101-H11
0.250-0.750
0.751-1.000
1 * thickness
2 * thickness
6101-T6
0.125-0.375
2 * thickness
21/2 thickness
6101-T61
0.125-0.500
0.501-0.749
0.750-1.000
1.001-1.625
1 * thickness
2 * thickness
3 * thickness
4 * thickness
6101-T63
0.125-0.375
0.376-0.500
0.501-1.000
1 * thickness
11/2 thickness
21/2 thickness
6101-T64
0.125-0.750
0.751-1.000
1 * thickness
2 * thickness
6101-T65
0.125-0.500
0.501-0.749
1 * thickness
2 * thickness
Rolled
1350-H12
All
1 * thickness
Sawed plate
1350-H112
All
1 * thickness
Applicable to widths up through 6 inches in the T6,T61,T63 and T65 temper and to widths up through 12 inches for all other listed tempers. Bend radius for greater widths are subject to inquiry.
Mechanical Properties of Aluminum Bus Conductor and Related Alloys
(The Aluminum Association ; ASTM B 236, B 241, and B 429; and Manufacturer's Listings)
Product
Alloy/Temper
Thickness in
Ultimates
Tensile Strength (ksi)
At 20 (68。F)
Typical
Ultimate
Typical
Yield
Typical(a)
Elongation
(Percent - in 2 in.
Or 4 Dia)
Min.
Ultimate
Min.
Yield
Extruded rod,
bar tube,
pipe and
shapes
1350-H111
All
8.5
3.5
35.0
6101-T6
0.125-0.500
29.0
25.0
32.0
28.0
15.0
6101-T61
0.125-0.749
0.750-1.499
1.500-2.000
20.0
18.0
15.0
15.0
11.0
8.0
6101-T63
6101-H111
6101-T64
6101-T65
0.125-0.500
0.250-2.000
0.125-1.000
0.125-0.749
27.0
12.0
15.0
25.0
22.0
8.0
8.0
20.0
14.0
11.0
Extruded pipe(c)
6061-T6
6063-T6
Pipe size 1.0 &
over Pipe sizes,all
38.0
30.0

35.0
25.0
45.0
35.0
40.0
31.0
10.0 min
8.0 min
Rolled bar
1350-H12
0.125-1.000
12.0
8.0
14.0
12.0
Sawed-plate bar or sheet
1350-H112
0.125-0.499
0.500-1.000
1.001-3.000
11.0
10.0
9.0
6.0
4.0
3.5
10.0min
16.0min
22.0min
Rolled sheet
(for shearing or forming)
1350
1350-H12
1350-H14
0.020-0.249
8.0
12.0
14.0
12.0
14.0
16.0
4.0
12.0
14.0
20-30 min
4-9 min
3-6 min
1350-H16
1350-H18
0.020-0.125
16.0
18.0
18.0
16.0
2-4 min
2-4 min
Cast Alloy for Bus
1350-F
1050
1 in. And up
8.5
3.5
35.0
Cast Alloy for Fittings
A356.0-T61
37.0
5.0